SUNSHINE, SEPTIMUS AND SPORT IN SHREWSBURY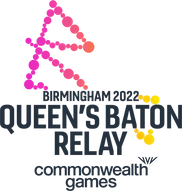 All three came together on the hottest day of the year, Monday 18th July in Quarry Park, Shrewsbury as Shrewsbury Morris Dancers fulfilled a commitment to support the passing of The Queen's Baton Relay for the Commonwealth Games through the Town of Shrewsbury.
Careful planning and not a little hanging around in the heat over a long period by the Giant-builders saw Septimus the Cobbler put together in all his glory by the late afternoon as other team members arrived by the Hercules statue on a VERY warm night.
Thankfully there was a lot of shade from the trees as the team commenced their mixed dance programme. Enthusiastic, but carefully measured, dancing saw no casualties and a very well performed series from our repertoire.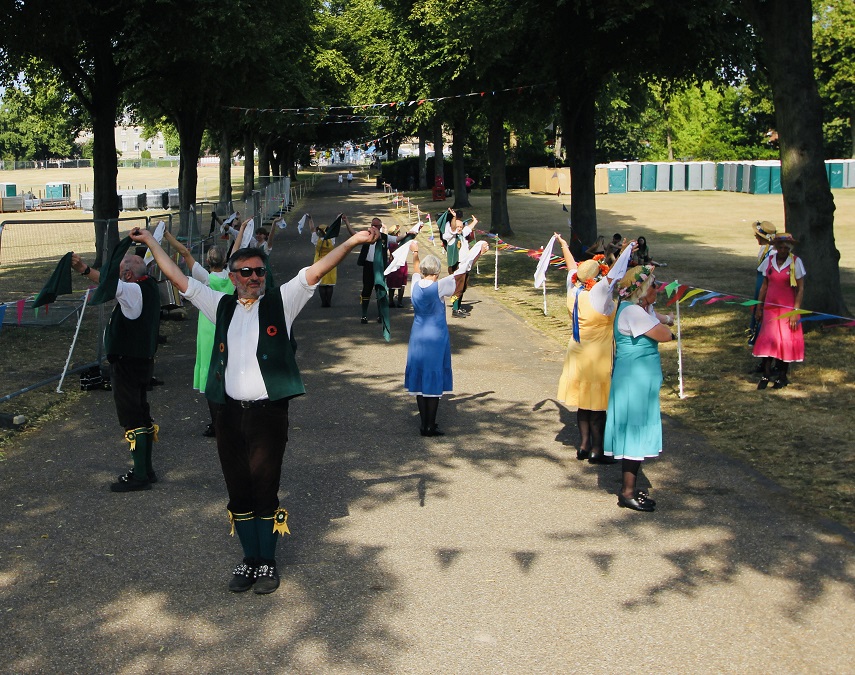 After a short wait (and some pretty nifty flag putting together in between) the baton was seen progressing down The Severn by boat and the baton parade began to perform by the river landing stage. Thanks to our super musicians there was a very musical element to the parade as it wended its way through The Quarry, the baton carried proudly by people chosen for having performed good community/charity work.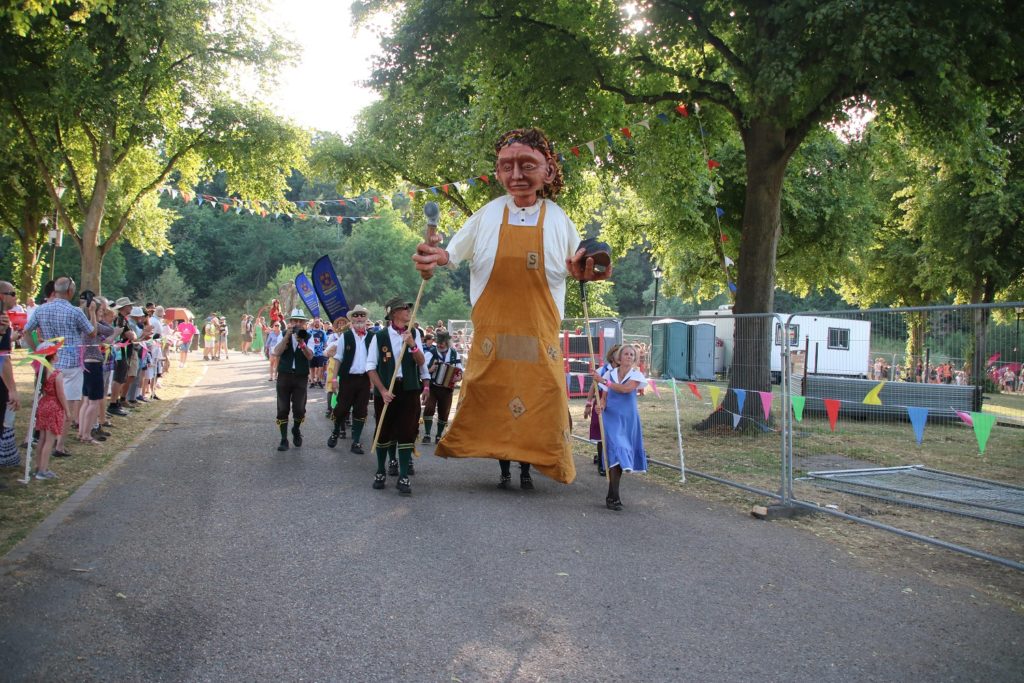 Richard (expert giant carrier) was carefully inserted into Septimus and joined the parade where the team had danced, before leading it up to the Quarry gates and down across the park paths until it reached the Main Stage where the baton was fixed into position and numerous stories of good works were heard by the very substantial crowd that had gathered.
All in all, a really lovely evening of dance, fun, cooperation, music and community togetherness……and all in the middle of a record heatwave.
Well done Ray and Bev, well done Richard and well done Shrewsbury Morris Dancers!