You can easily book Shrewsbury Morris to appear at your event!
We perform at weddings, fetes, parties, clubs and anywhere anyone would like us to dance.  We can perform a mixed set of dances or we can produce a fixed set show for your event that features music, song and narrative together with a wide variety of traditional dance from all over the country.
2017 performances included the Llanfechain WI, The Big Busk, Chippenham Folk Festival, The Uplands Summer Fayre, Shrewsbury Folk Festival, Ludlow, Oswestry and a wonderful day dancing in Shrewsbury's Market Square.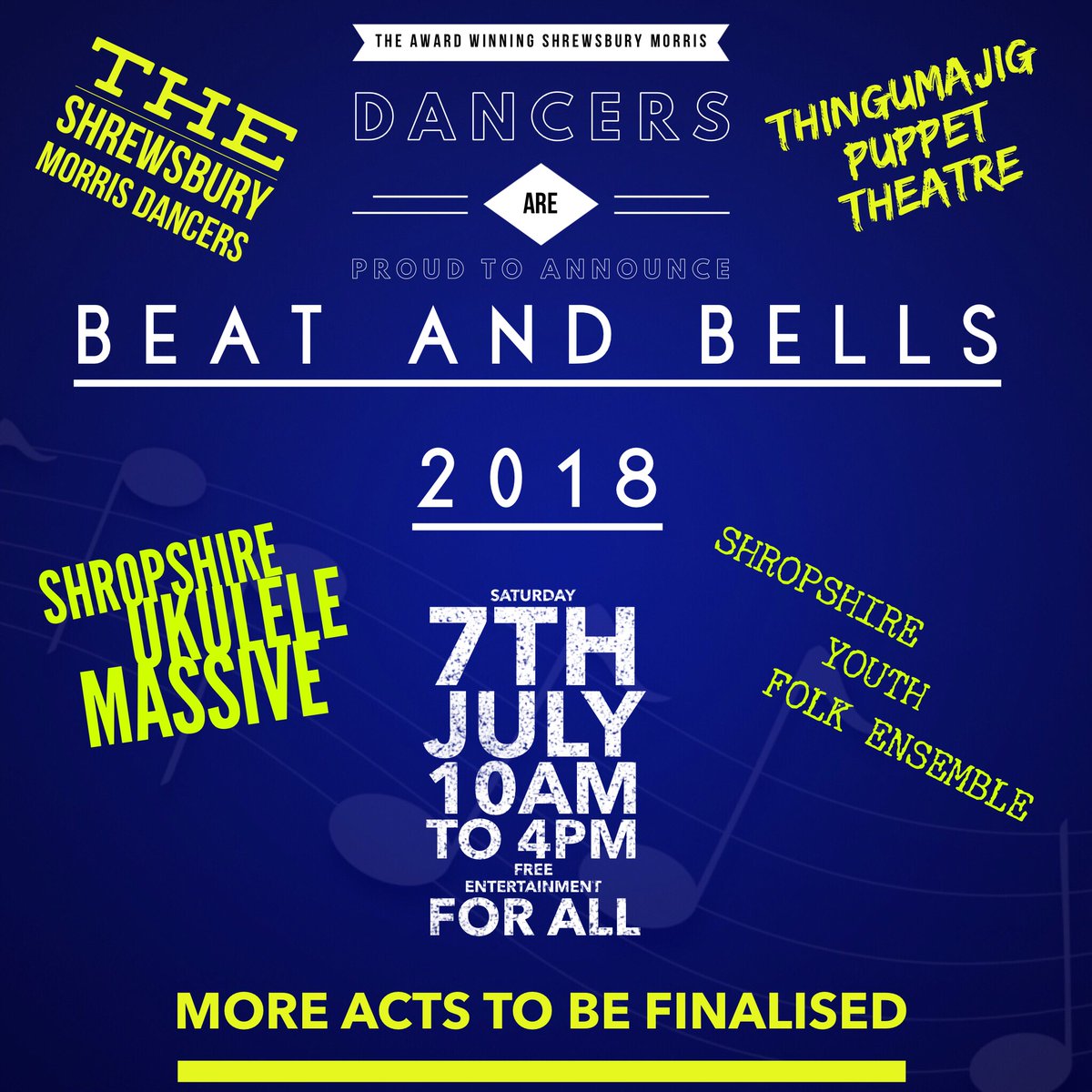 To find out what we can offer – give us a call on 07799 408297 or drop us an email bev.langton@talk21.com
var _gaq = _gaq || []; _gaq.push(['_setAccount', 'UA-41176556-1']); _gaq.push(['_trackPageview']);
(function() { var ga = document.createElement('script'); ga.type = 'text/javascript'; ga.async = true; ga.src = ('https:' == document.location.protocol ? 'https://ssl' : 'http://www') + '.google-analytics.com/ga.js'; var s = document.getElementsByTagName('script')[0]; s.parentNode.insertBefore(ga, s); })();