So in the year of the pandemic just what have Shrewsbury Morris been up to? Well we certainly haven't been sitting around twiddling our thumbs – or our sticks!
A real mix of things from the very start of Lockdown No. 1 right though to now. We have all kept in touch, had team fun, learned new dances, played music, sung songs and many more things too. Each week has seen the publication of the 'Shrewsbury CoronaMorris Newsletter' along with Thursday evenings being turned over to Zoom meets. We also managed five wonderful real live practices back in October.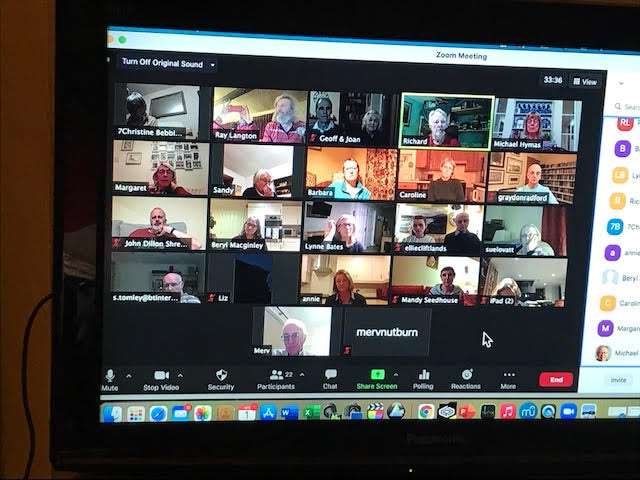 We are now preparing to get back into our practice routine with serious thinking about risk assessments and team safety protocols along with developing and learning our new repertoire – 'The Shrewsbury Morris Distanced Dancing Suite'. Catch us dancing out these dances sometime later in the summer.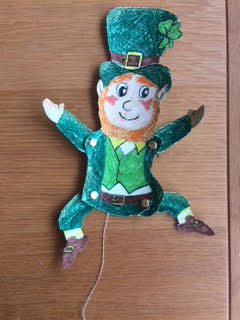 As always there have been some fun social events on Zoom such as a Midsummer Ceilidh, Harvest Supper – featuring a Mr. Potato Head competition, St Patrick's Celebration – seeking out the cutest leprechaun, and not forgetting the Pancake Party where real pancakes were tossed – socially distanced, of course! Our annual Christmas Ceilidh, with a black and white theme was also held on Zoom. Add to this a few other achievements including the first ever Shrewsbury Morris Cookbook – it has been a pretty busy pandemic year – phew!
Earlier this year the Morris Federation invited us to deliver two presentations to the wider Morris community. The first was about our very own 'Septimus, the Giant Shrewsbury Cobbler' project, and the other was on our Twitter account. Both were well received and have opened up links with other teams elsewhere in the country. Our Twitter account continues to grow and we are especially grateful for both new and long-standing sponsors.
Currently we are very much hoping that Covid restrictions will soon be lifted so that we can not only get back to weekly practice but also dust off our shoes & bells and dance out to celebrate a bit of normality.