In the midst of a record-breaking month for hot weather here in the UK, there is always room for one, predictable, thoroughly wet and rainy day.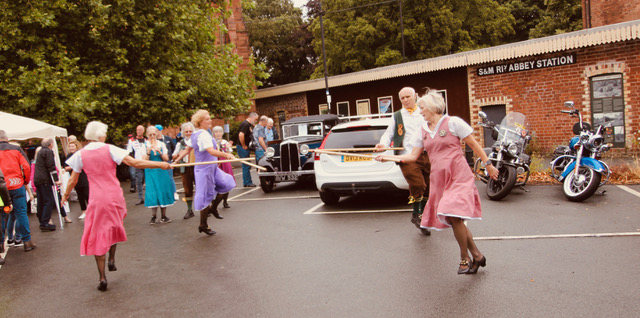 So it was on Sunday 24th July 2022 when Shrewsbury Morris turned up at the delightful Abbey Station in Shrewsbury, opposite Shrewsbury Abbey, to dance for the Motorcycling Heritage Exhibition and Meet. We didn't quite know what to expect but as the smell of engine oil, exhausts and motorbike fumes mixed with the aroma of burgers and coffee we could tell we were amongst friends!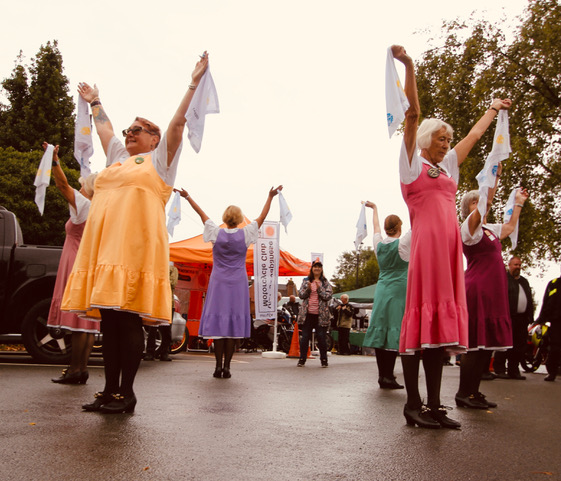 It was but a short, 30 minute dance spot with a small team but sometimes less is more and our dancers did really well, dancing in a smallish area against a colourful and sometimes noisy backdrop of biking enthusiasts.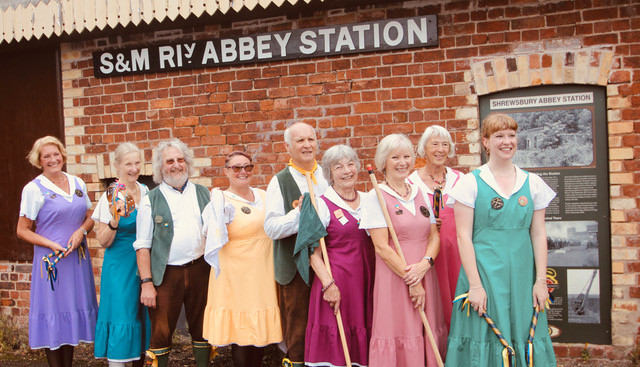 An endless supply of tea and coffee was a great help and………as per usual with Shrewsbury Morris…….the rain stopped, just as the first musical notes issued forth from Rays' melodeon!

A mini dance break ensued after this event as many of the team made their way to Sidmouth Folk Festival.  Thanks to Amanda Mullins and her biker crew for inviting us and keeping us supplied with much needed fluids.