WE DID IT!!! 4hrs and 42 dances, plus a few more. A huge thank you to everyone who supported us before, after and on the day.
In our collection tins on Saturday we collected an ASTOUNDING £453.72 which, when added to the online donations of £1,267.50 (including gift aid) makes it a grand total so far of £1,721.22.
THANK YOU ONCE AGAIN TO ALL WHO SUPPORTED US
Taking the Final Bow

The Final Results Board
We are quite overwhelmed with the support for our Marath-Own fund raising event for The Friends of Sick Children in Malawi. Through your generosity Shrewsbury Morris have smashed their £500 target 16 days before even dancing a single step on the 8th June!
We know that more people have said they will donate and so we are taking the bold decision to now double our original target. Even if we don't make £1,000 we still know that every penny donated goes towards making a difference in the Queen Elizabeth Central Hospital, Malawi.
If you would like to add your support please visit our fundraising link virginmoneygiving.com/BevLangton to make a donation.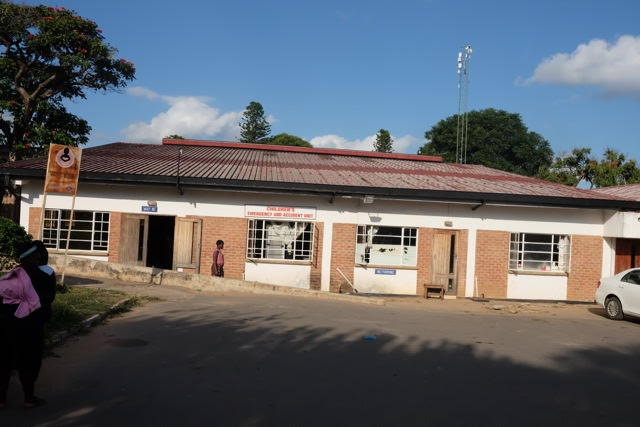 Our heartfelt thanks, to those who have already donated, and thank you too for those who are still supporting this cause.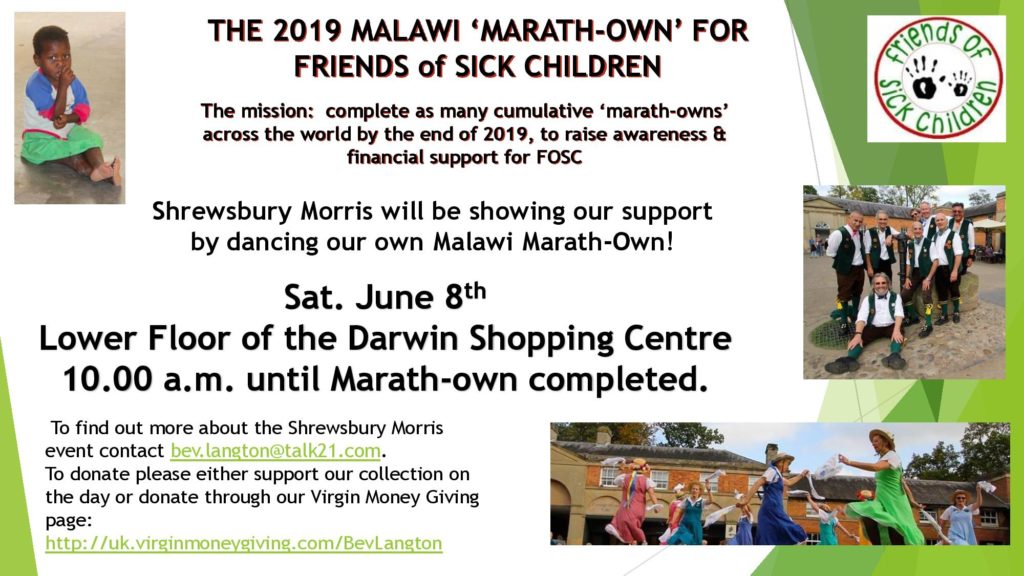 One of our dancers, Joe, (see picture below) is a Consultant Paediatrician in Malawi and we are 'dancing a marathon' to help raise funds for her wonderful hospital. If you are able to help us with our mission, please follow this link: virginmoneygiving.com/BevLangton – your generosity is most gratefully received, thank you.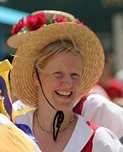 Come along to support us on Saturday 8th June on the Lower Floor of the Darwin Shopping Centre in Shrewsbury from 10:00am. We need all the help we can get to dance for 26 miles!