Glorious sunshine greeted us on Saturday 14th May 2022 and it was, secretly, quite nice to be dancing a little closer to home, as we made our way to the Annscroft Garden Party, being held just outside Shrewsbury. Despite some false alarms, some accidental parking in the wrong fields and an eventual warm walk from the designated parking area, we were made most welcome by the organisers at their lovely house.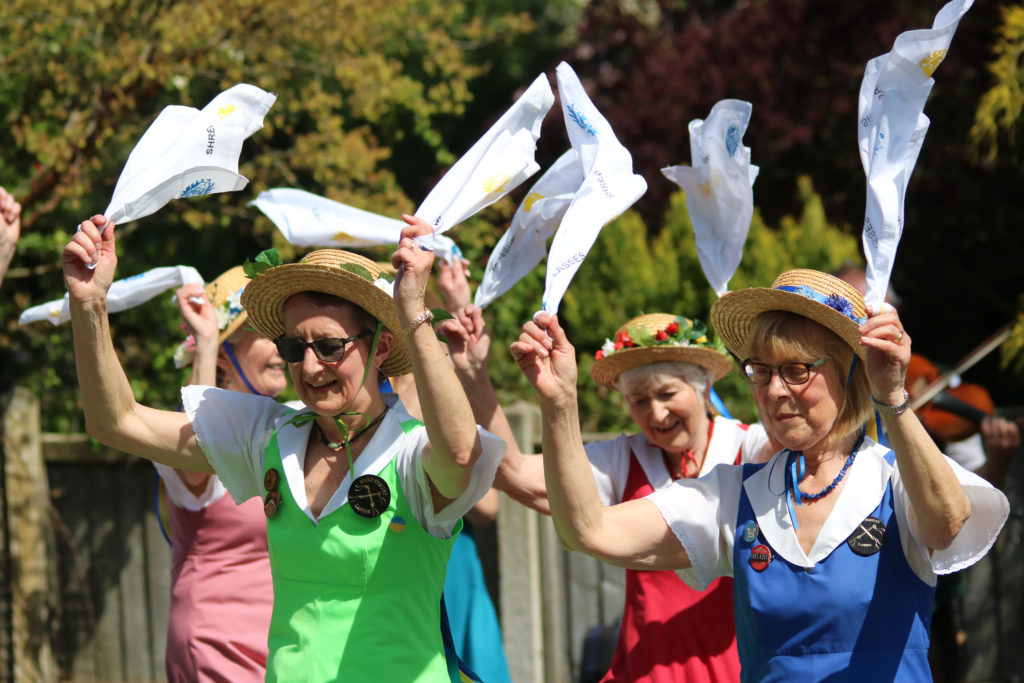 Fortunately our two dancing spots were short in the very hot weather, which allowed for some rehydration, chat and some lovely time spent looking round the stalls and the beautiful garden of our host.
All proceeds were going to Christian Aid and we were delighted, along with an enthusiastic ukulele band and lots of lovely visitors, to have helped in the raising of a very solid £1,282.26p.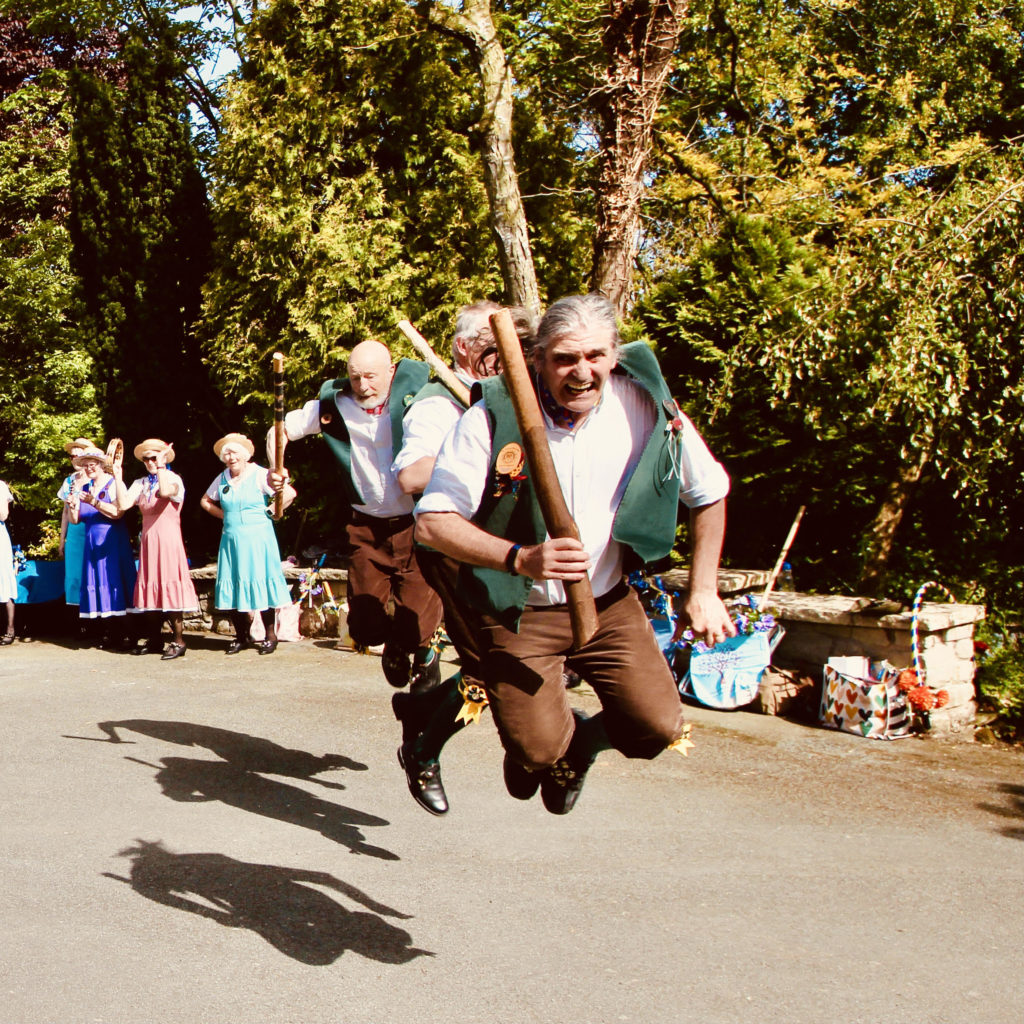 A kind, appreciative audience and a slightly sloping space made for an interesting and happy afternoon, both teams relaxed and dancing well. Bull & Pump sang again (that's taken a while!) and the Lasses and the band (to have lots of musicians is always a great sight and sound) were well and truly on form. A relaxed, fun and happy day dancing in the May sunshine for a good cause…….what could be better?