A heatwave and Covid were the would-be foilers of this lovely Shrewsbury event but, as usual, Shrewsbury Morris Dancers turned up trumps yet again, putting on a fine display of mixed dancing and clogging in the sun.
Severn Hospice had clearly gone to great lengths to put on a super event which ranged all over the estate and gardens with lots of visitors braving the heat to help raise money.
All the dancers came prepared with water, hats and sunscreen whilst ensuring sensible rest periods were the order of the day.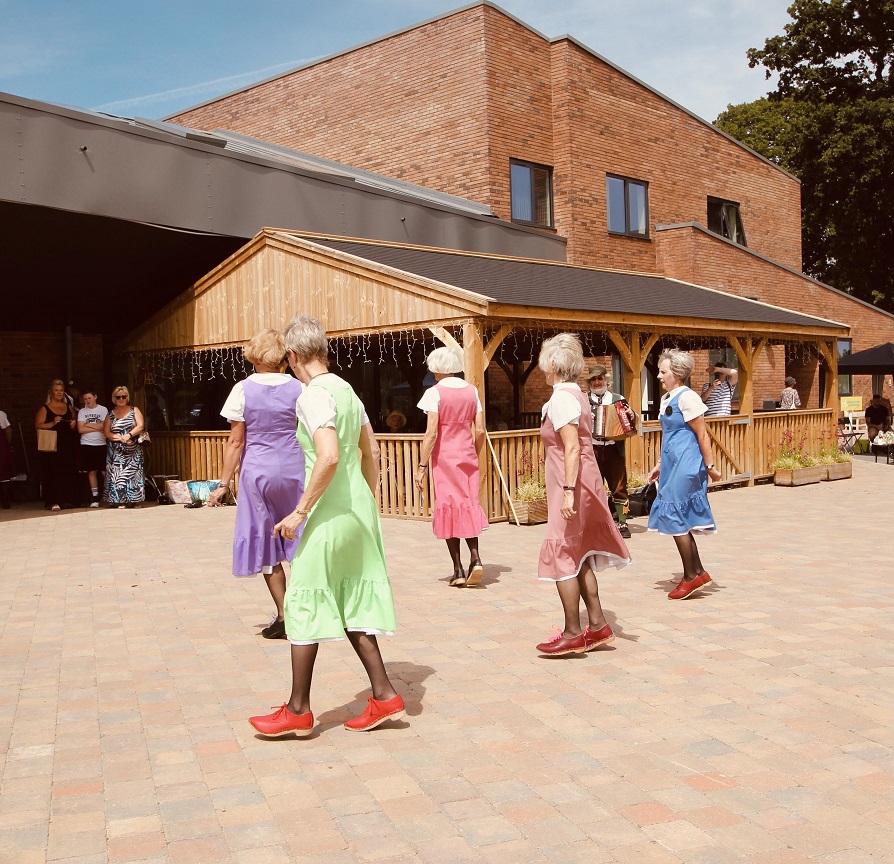 The music was super, the dancing enthusiastic (and good) and the idea of dancing right next to an ice cream van was a stroke of genius!
This was to be the first of a busy two days for us……as the next blog will show.